8 of the Most Beautiful Places You Can Only See with a Kayak
Planning an adventurous trip for the holidays? Looking for a unique way to experience the extraordinary beauty of nature? If so, the vantage point of view offered by a kayak might take the experience up a notch.
On its own, kayaking is an exhilarating experience that affords paddlers a unique perspective of mother nature. Now add stunningly beautiful locations around the world and you're set up for a memorable experience.
Whether it's caves, quiet beaches, winding rivers, or remote locations, kayaks give you access to the crème de la crème of natural scenery. Wondering where to start? Here are some of the most breathtaking places that you should only see by kayak.
Soca River, Slovenia – A River of Unique Color
Mention Slovenia and most adventure aficionados will tell you tales of its breathtaking mountains and ski resorts. While the Alpine beauty of the Central European country is not in question, there is more to the "Land of Slav" than meets the eye. Case in point, the unique Soca river.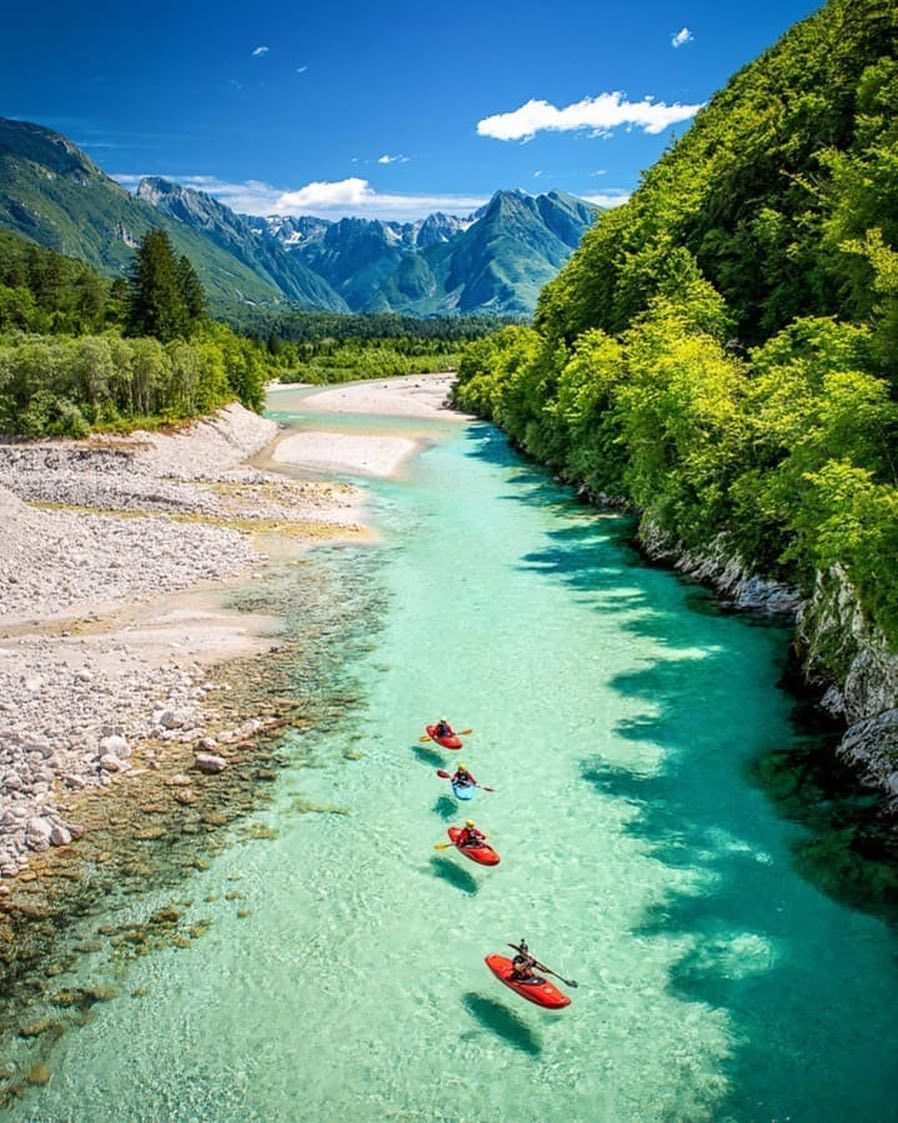 Slithering its way through the mountainous scenery is a river that is admired for its clear waters. The Soca river is an ideal location if you want to enjoy the pristine beauty of mother nature, have a good time with family, and even boost your Instagram profile with amazing photos. Unsurprisingly, the 86-mile-long river is increasingly attracting the attention of kayakers from around the world.
Lake McLaren, New Zealand – Glow Worm Caves
If you're looking for a magical experience like none other, pack your bags and head over to New Zealand. On Lake McLaren lies mysterious caves that are lined with iridescent glow worms – and trust us, this will be an out-of-this-world experience. The feeling of paddling at night under the dim light of glow worms is something that will live with you for a long time. Well, unless you have a phobia of worms.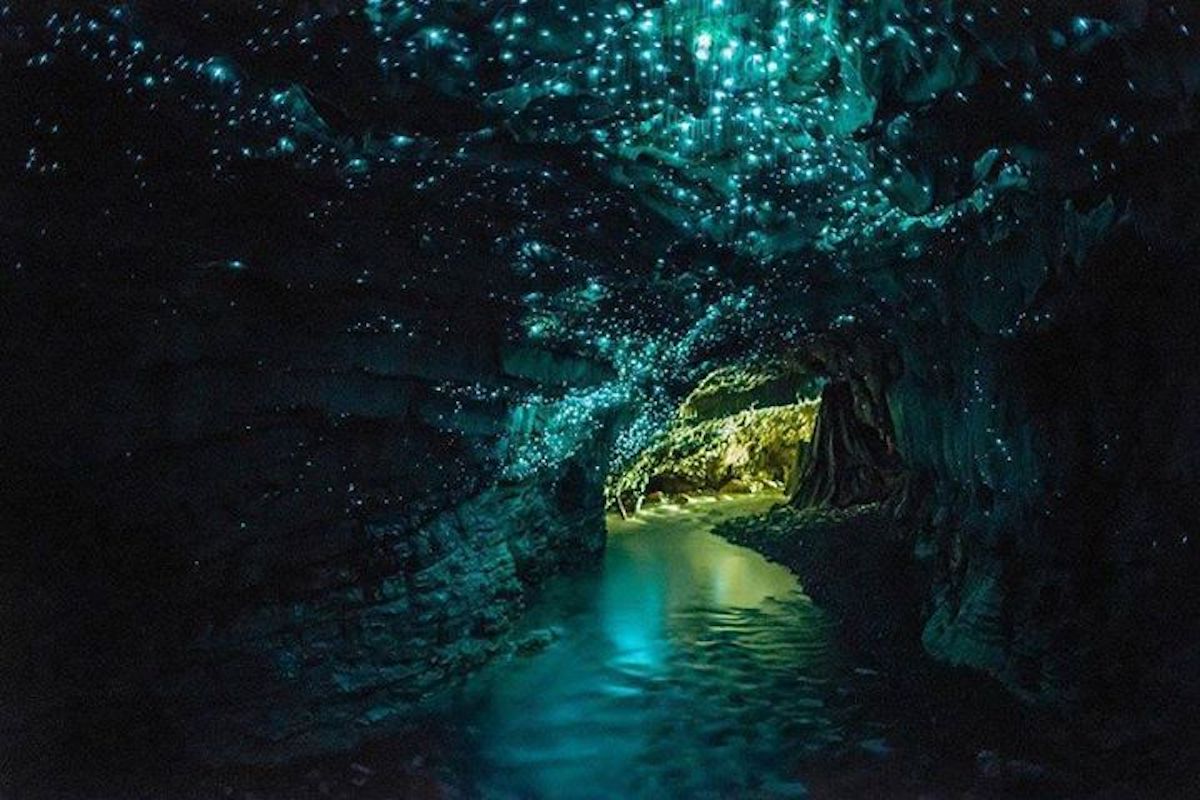 Big Island, Hawaii – A Volcanic Treat
Hawaii is a place that does not need any introduction as far as holiday destinations are concerned. This highly popular tropical getaway is home to an electrifying culture, historical locations such as Pearl Harbor, friendly locals, and beautiful beaches.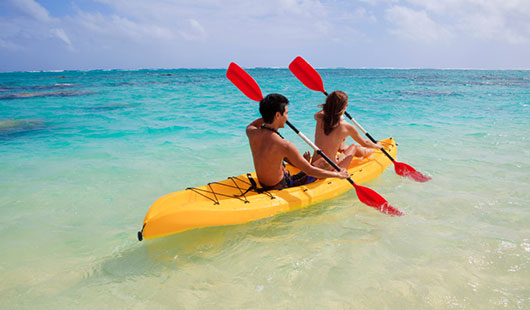 Hawaii is more or less a place of tranquility and relaxation. But along the coastline of Big Island lies a treat for adrenaline junkies and kayakers who thrive in the face of danger. Lava from the Kilauea volcano flows into the Pacific Ocean, sending a plume of steam into the air. Floating in the warm water as you watch molten lava condense into rock is a treat that can only be enjoyed from the cockpit of a kayak. But keep your distance as the water is boiling hot.
Umfin Island, Ireland – Kayak Under an Island
Did you know that you can literary travel under an island? As absurd as it sounds, Umfin Island in Ireland offers kayakers this phenomenal (or terrifying) experience.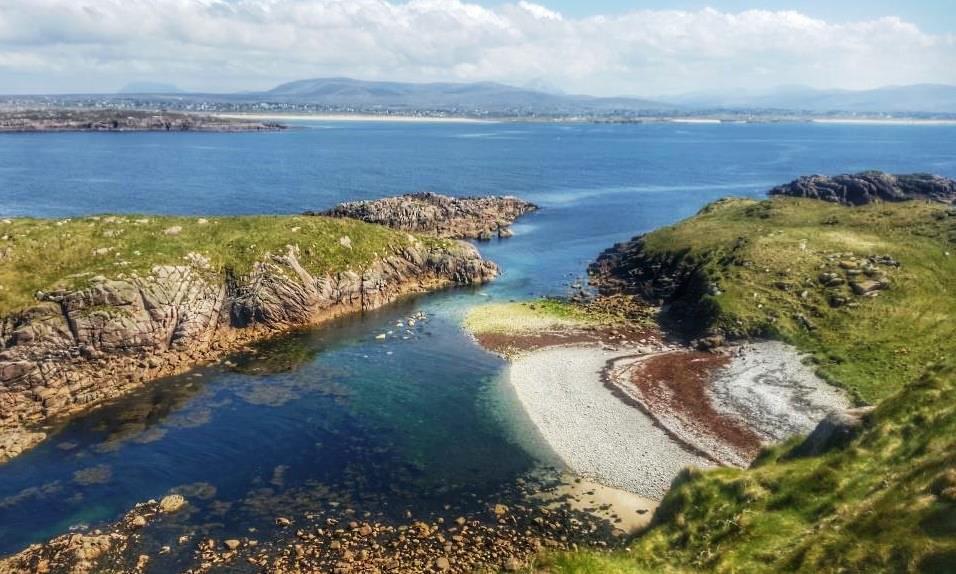 There is a tunnel off the coast of County Donegal that cuts through the Umfin land – and it's big enough to comfortably fit a kayak. PS: Brace yourself for some dark sections along the 300-meter-long tunnel.
Ottawa River, Canada – Safest Big Water Destination
Amazing waves, a range of different rapids, big water – what else could an enthusiastic paddler ask for? The Ottawa River in Canada is a popular destination for professional paddlers and novices alike.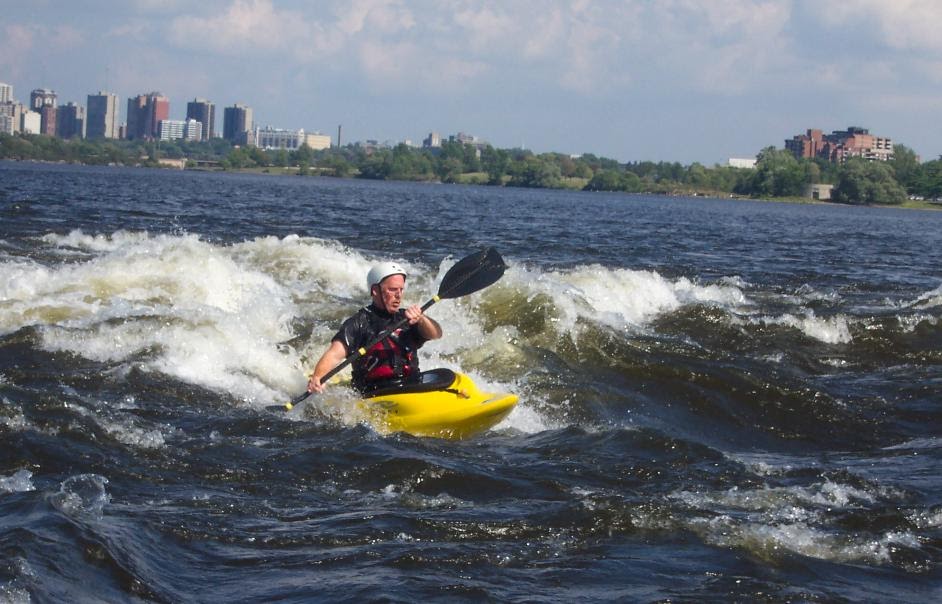 During the snow-melt season in spring, the Ottawa river is an attractive destination for elite paddlers looking to hone their skills in the big waves. Come summer, the amazing rapids are ideal for all types of kayakers or surfers. As one of the safest big water locations, it hosts several white water and freestyle competitions.
Zambezi River – Experience One of 7 Natural Wonders of the World
What if we told you that you could experience one of the 7 wonders of the world from the cockpit of your kayak? The Zambezi river is home to Victoria falls – also known as 'The Smoke That Thunders' – which is regarded as the largest waterfall in the world.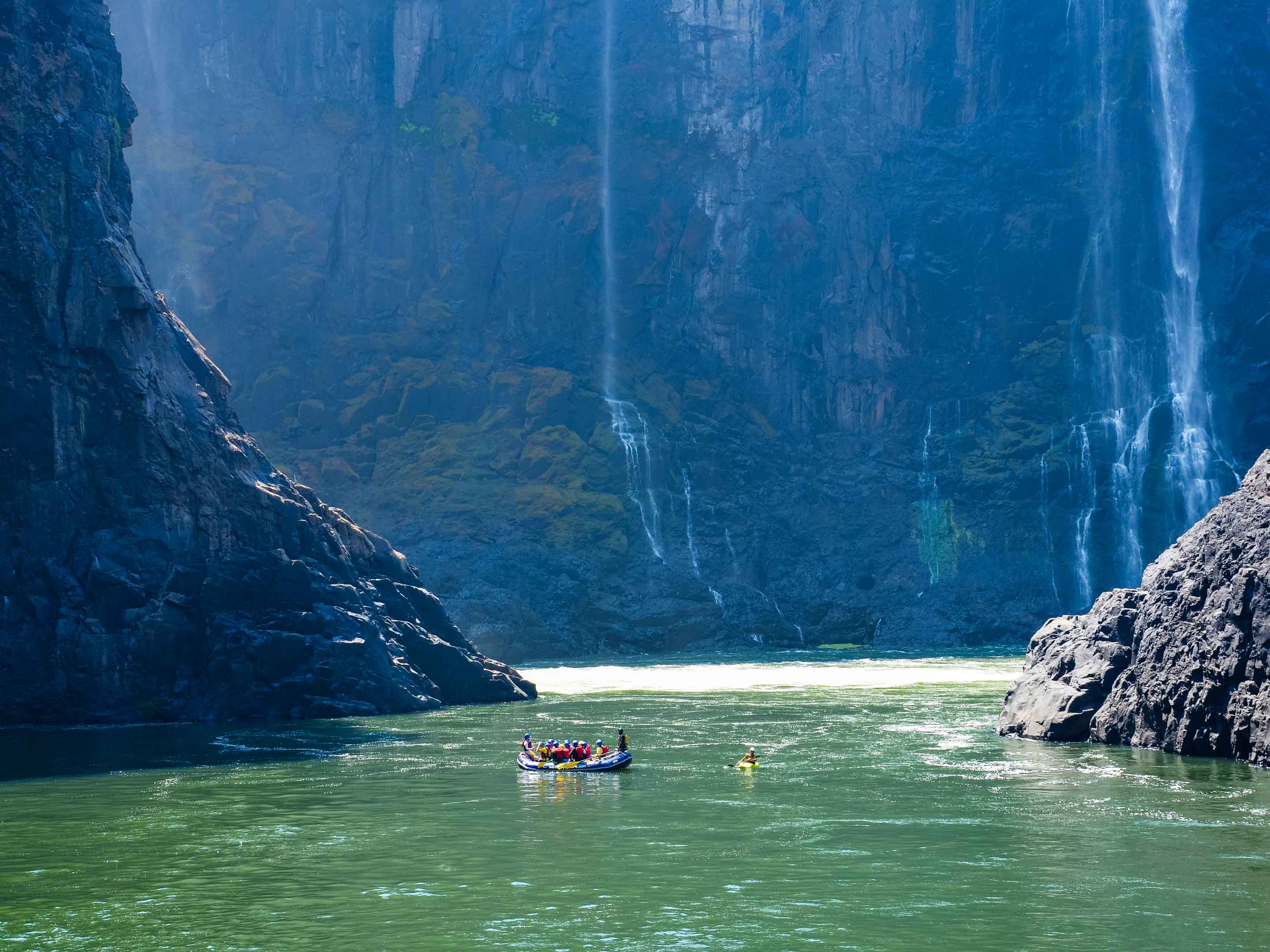 Aside from the jaw-dropping waterfalls, the Zambezi River is a famous water sports destination – thanks to the numbered waves, rapids, and huge white-water volume. The water is mainly graded 3-4+.
Fjords in Norway – Paddle, and Relax
Google "Breathtaking wallpapers of nature" and a fjord in Norway is guaranteed to appear in one of the images – and for good reason. Fjords are typically a wonderful sight to behold, the steep wall of rock, clear waters and calmness are a good example of mother nature's beauty.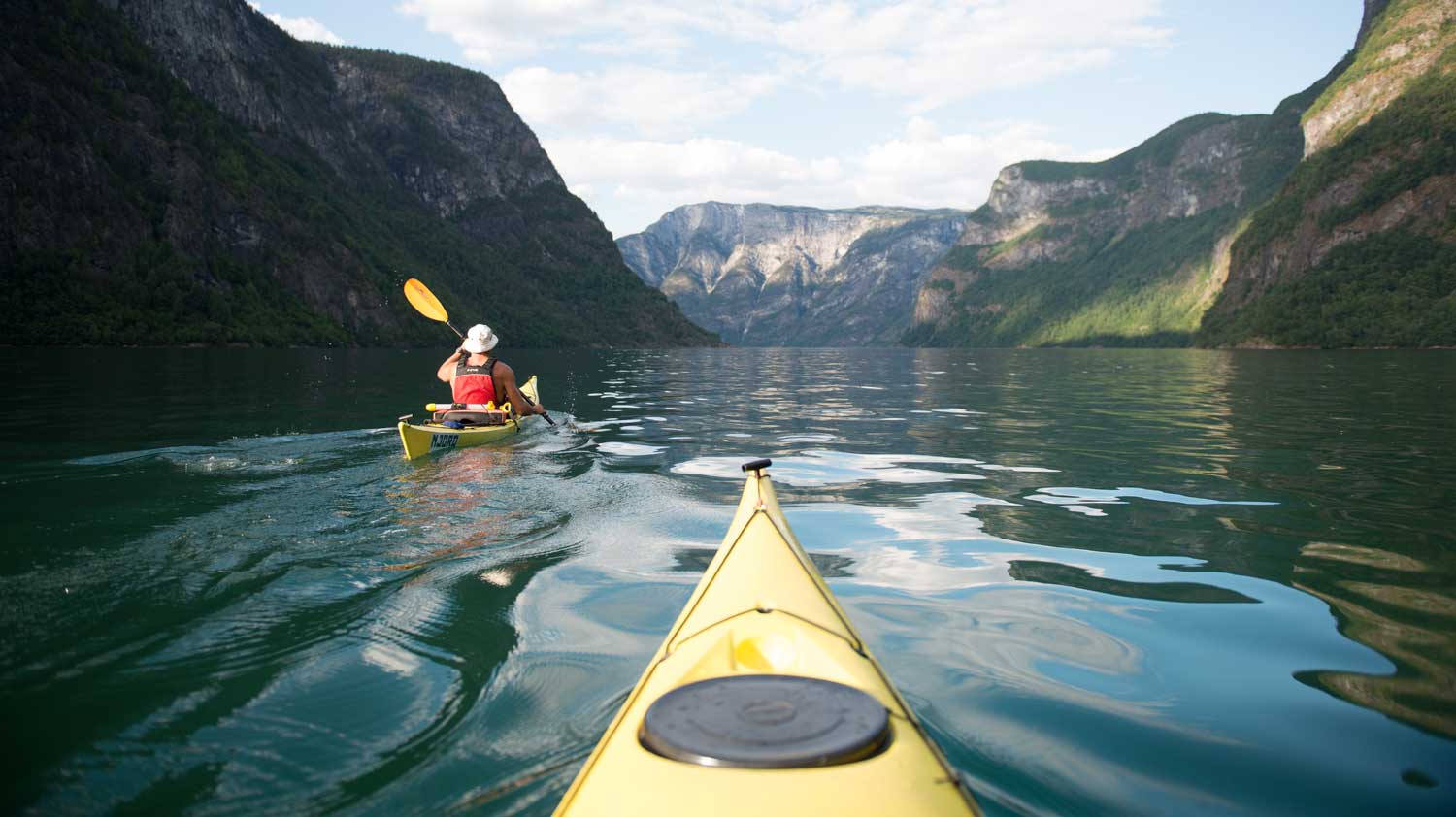 Since some fjords are characteristically narrow with steep slopes, paddling a kayak is an ideal way to access these relaxing wonders of nature. It's an exhilarating experience for paddlers of all levels.
Lake Superior, Michigan – Awe at the Magnificence of Pictured Rocks
Local tourists in the United States are more than familiar with Lake Superior. The park is the very definition of natural beauty and magnificence. A kayak offers up-close and personal access to the beautiful inland streams,cutaway rock caves, and multi-colored sandstone cliffs.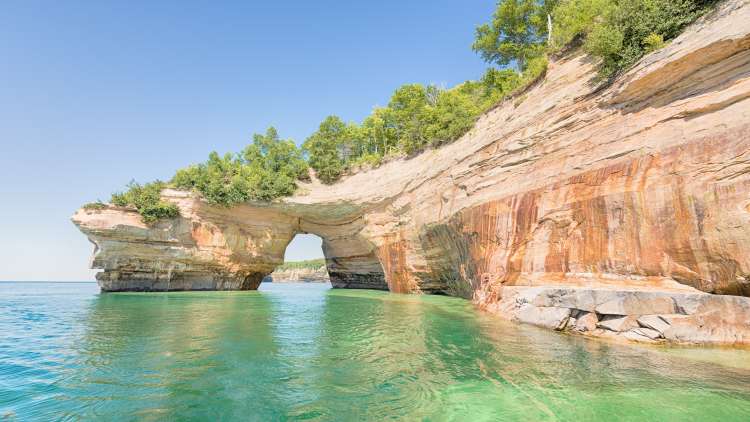 Comments (0)
No comments at this moment